Member offers
"Trade Mark Membership Offer What is it? All businesses own Intellectual Property (IP). One of the key forms of IP is trade marks. A trade mark is usually a sign (logo) that consumers associate with the provision of goods and/or services. It is the reputation of that business and the attractive force that draws in custom. Trade marks are vital to all businesses and steps should be taken to ensure that your rights are protected by having appropriate trade mark protection in place. Most businesses need to register their trade mark. As a member of The Business Network you can now benefit from a discounted rate for filing a trade mark application. What you get: 1. 10% discount on professional fees for a UK trade mark application in up to three classes and with a ten term limit on the specification per class; 2. Our professional fee would be in the region of £750 (+ VAT) for filing a trade mark application in up to three classes ? for Samphire Club members, we fix that fee then apply the 10% discount; 3. Our professional fee is paid in two parts: 75% at time of filing an application and 25% once the trade mark is registered (or abandoned); 4. The official filing fee is as follows (no VAT is payable): a. 1 class £170 b. 2 classes £220 c. 3 classes £270 5. Classes cover different goods and services. An indicative number of classes will be provided on enquiry. Additional classes can be added and will be charged at a rate of £125 plus VAT per class (including £50 official filing fee). Official filing fees are required on account before filing. Example: A two class trade mark application will cost £895 (+ VAT), made up of a £220 official filing fee (payable on account) and £675 (+ VAT), £506.25 (+ VAT) payable on filing and £168.75 (+ VAT) on registration. How do I get it? Simply contact the trade marks team at trademarks@stephens-scown.co.uk quoting reference MEM10, or contact our Chartered Trade Mark Attorney Sanjay Raphael on 01392 210700. Terms Full terms of business can be provided on enquiry and will be issued before starting work."
Jess O'Riordan, Stephens Scown LLP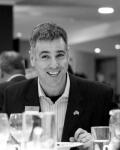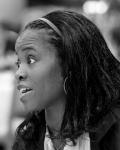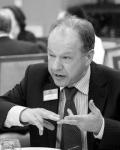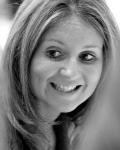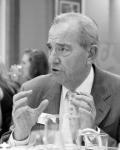 Come and join us at
OUR NEXT EVENT
Wednesday 9th December
Online Event-11.50 Sign In-12.00 Start-13.30 End
What members and guests say
"It is personal touches like this which set the Network aside from other business networks and which make it a constant pleasure to attend."
Stephen Singer
Infralogics Limited
"Thank you to everyone who attended the Seminar. It was an absolute pleasure to meet everyone and I'm pleased that you found it helpful. If you need any advice or pointers please get in contact and I will try and help you as much as I can. Helen, thank you very much for your help and support and I still maintain that the Business Network is the premium Networking proposition in the market. Your events are streets ahead of other groups I have attended. Thank you for making them so interesting."
Fareeda Jaleel
FRJ Business and Marketing Solutions