Kind Comments from Members and Guests
"What a great networking group! Many thanks for such an enjoyable lunch meeting yesterday, I was made to feel most welcome and everyone was very friendly, so the networking vibe was excellent. I have to say the quality of the food was superb too. All in all, a very good experience."
Ann Snell, Complete Business Solutions Ltd
"Joining The Business Network was one of the best moves I ever made. Through The Business Network, I have found a number of trusted suppliers and some very good customers. Not only that but the complimentary morning seminars are a valuable source of information on business trends and ideas."
Ian Smith, Winning Tenders Ltd
"In the four years since Rame Marketing has been trading, the Exeter based Business Network is by far the best networking event I've attended and I'd recommend joining to any ambitious, forward looking business."
Andrew Walker, Rame Marketing
"It is personal touches like this which set the Network aside from other business networks and which make it a constant pleasure to attend."
Stephen Singer, Infralogics Limited
"Every time I come to one of your events I have a fun and very fruitful time. Thank you again for creating a fantastic environment for us all to build relationships."
Will Kintish, Kintish Networking Skills
"I thought the event was extremely well organised and all of the guests engaging."
Paul Colder, Evac Chair International Ltd
"I use business networking extensively to build new business and so I come across all types of Networking Companies. To say that Helen Bennett's Business Network stands head and shoulders above the rest is only telling it how it is. The format is excellent and relaxing which get the best out of everyone and the added bonus is Helen's personality and attention to detail. I can heartily recommend Business Network."
Moray Newberry, Monitor Marketing Ltd
"I have been a Business Network Member for many years, probably over 10 years now. When I first joined the Network it was unique. It was a relaxed and yet structured environment in which to meet like minded business people who were keen to build long standing relationships rather than score a quick sale. A huge contribution to the success of the network is owner Helen Bennett, and her handpicked franchisees who run the satellite events in other towns and cities. Helen never forgets a face, a name, a connection, and she is constantly on the lookout not only for referrals to the members but also new members to keep network fresh and relevant. I have obtained significant referrals from Network members, and have purchased services from members with great success. Even if there is not a member in your branch that can help, Helen will know someone who can. Quite simply, the original and best."
Helen Brown, Slater Heelis LLP
"Over the years I have been to many types of business networks including sector targeted events, however I now choose to only go to one - The Business Network Manchester. This is a coherent, friendly and excellent way to network and offers long lasting relationships. I find its an efficient use of my time and I always look forward to monthly event. Helen is always a great inspiration and ready to offer a helping hand and introductions. I wouldn't hesitate to recommend the network."
Sarah Carlick, The Athena Programme
"The Business Network is the perfect forum for forging new long term professional relationships leading to increased sales and mutually beneficial business. It is great to be part of such an active team of members all assisting one another in such a proactive and effective way ably led by a fabulous leadership focused on developing new business generation which would otherwise not happen."
Simon Martin, Power Solutions UK Ltd
"Having had the privilege of speaking at two of The Business Network events I only need one word to describe how they are organised, promoted and staged - BRILLIANT!"
Michael Heppell, Michael Heppell Ltd
"The whole event was inspirational."
Maggie Ford, Spring Rites Speaking Skills
"The reason that I am joining The Network is quite simply you have an excellent model, and having attended many networking events I feel that yours is by far the best structured to actually achieve outcomes for the members."
Lisa Styles, Corporate Accountancy Solutions Ltd
"I joined The Business Network Manchester over a year ago and took the time to get to know the network Members there. After about 5 months we won our first contract, and since then we?ve generated a constant flow of referrals and met many new decision makers and business contacts. It?s not just been the attendees that we?ve worked with, they have suggested our services to their contacts, so its networking in the real sense of the word. Helen is very active in ensuring that there are always new attendees and the group runs at a very healthy level each month. Its also great fun and thoroughly enjoyable."
Vicki Culverhouse, Straightahead
"Helen, it's always very uplifting attending your luncheons and thanks again for a great year of networking."
Mark Brocklehurst, Sharples Group Ltd
"You run a tight, professional show - there is no other network organisation like it!"
Ian Rothwell, R W Learning Ltd
"It was lovely to meet you yesterday, thank you for your hospitality and warmth. I truly enjoyed the event, it was professional, well organised and you clearly are extremely successful at what you do."
Tracy Waddacor, World Class Service Ltd
"Thanks again for enabling an atmosphere where it is so easy to meet the right sort of people and do business."
Carole Fossey, Carolefossey.com
"Thank you to everyone who attended the Seminar. It was an absolute pleasure to meet everyone and I'm pleased that you found it helpful. If you need any advice or pointers please get in contact and I will try and help you as much as I can. Helen, thank you very much for your help and support and I still maintain that the Business Network is the premium Networking proposition in the market. Your events are streets ahead of other groups I have attended. Thank you for making them so interesting."
Fareeda Jaleel, FRJ Business and Marketing Solutions
"Please let me congratulate you on the quality of the event, it was extremely interesting, well-co-ordinated with a really great diversity of professionals."
Nathan Monshin, Spherical International Operations
"Thanks once again for organising such a wonderful day for us all yesterday; some great meetings and contacts made."
Lorraine Sarsby, Bushey Promotions
"You definitely run the best networking group in the area."
Emma Baker, WBW Solicitors LLP
"Helen, You run such a great network event it is always easy to refer people to it. "
Alison Jenkins, SW Business Support Solutions Ltd
"Probably best networking event I have been too and I have attended a fair few."
Sarah Summers, WBW Solicitors LLP
"The Business Network is one of the best events I have ever experienced as a first time visitor. The warm welcome made it even more enjoyable."
Richard Woods, Phoneta
"It's been an absolute pleasure being involved in the network this year. You and Russell do an amazing job. It was really quite moving to see how much it all meant to you during the Christmas event. In my mind it's that warmth and humanity that really singles your network out as being something truly unique. So I'd like to say thank you for the massively positive impact that you've had on my year, and on so many other people's too."
Richard Wain, Vu Online Ltd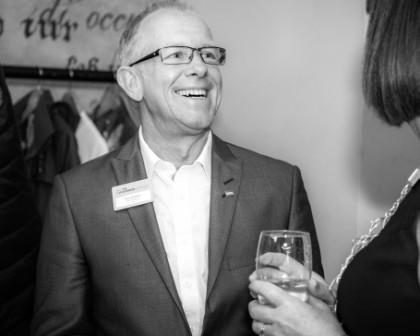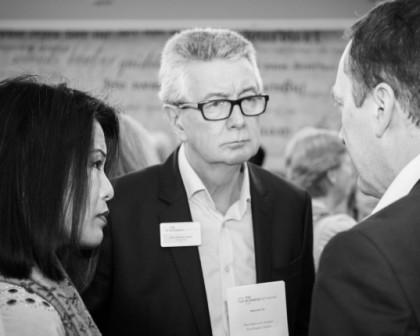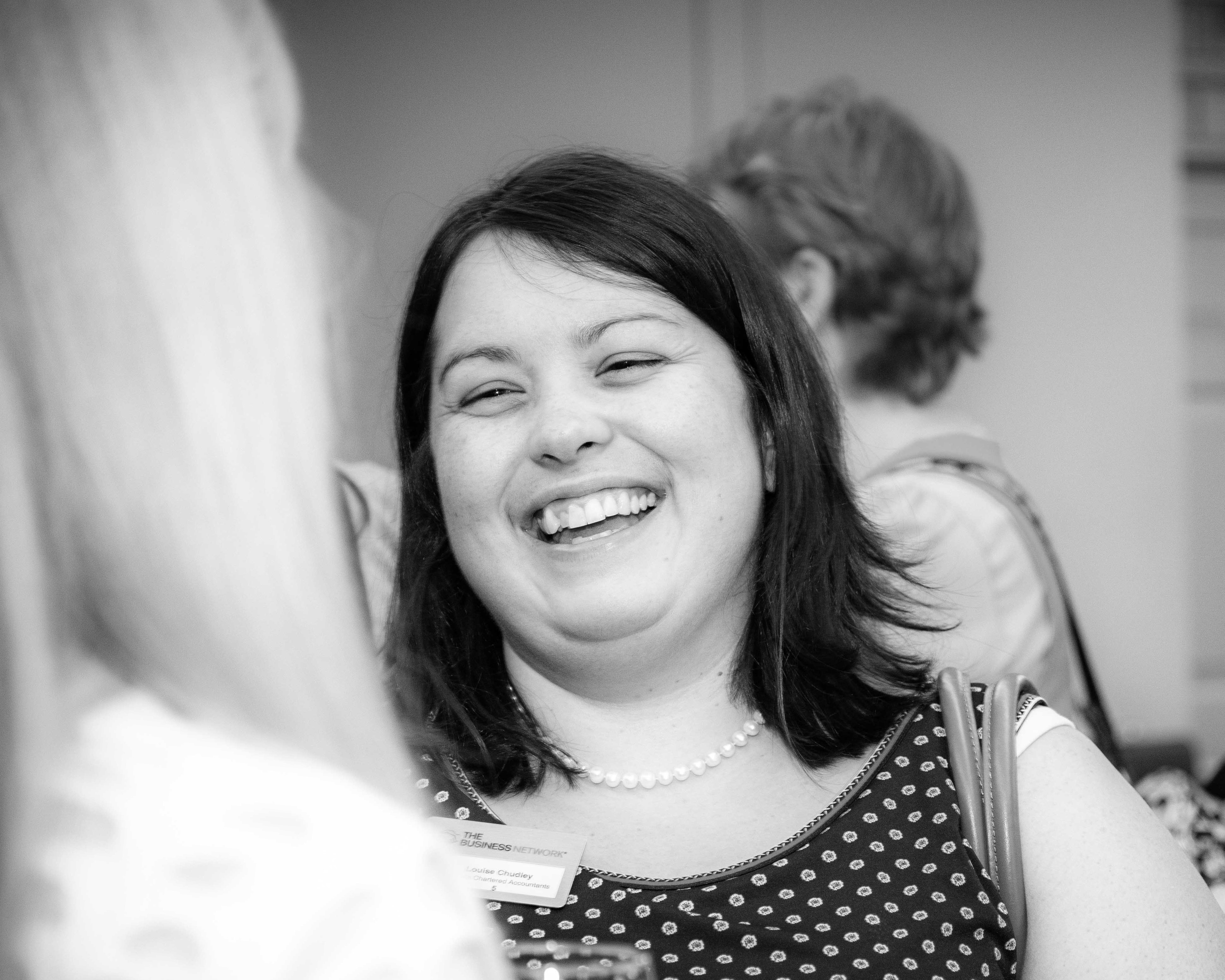 Images By Bruce Thomas
Come and join us at
OUR NEXT EVENT
Thursday 25th June
Virtual Event - 11.50 Sign In - 12.00 Start
What members and guests say
"It is personal touches like this which set the Network aside from other business networks and which make it a constant pleasure to attend."
Stephen Singer
Infralogics Limited
"Every time I come to one of your events I have a fun and very fruitful time. Thank you again for creating a fantastic environment for us all to build relationships."
Will Kintish
Kintish Networking Skills