News
or click here for Member Offers
Back To Where It All Started
Helen Bennett, owner of The Business Network, returned to take over the hosting of The Business Network Exeter nearly 23 years after attending the launch event.
Having successfully hosted the Manchester group since 1995, the London group for nearly 3 years, and over seen the launch of 15 franchised areas in the last 5 years, Helen agreed to take over the hosting of the UK's longest established group in Exeter when current host Sean Humby felt it was time to move. Sean was originally introduced to The Business Network's unique format by Helen back in the 1990's. Because The Business Networks targets business owners and directors, and appreciating that the focus was on the collaborative and supportive nature of Networking, Sean decided to host a group himself, and The Business Network Exeter has benefited from his stewardship for the last 8 years.
"Sean will be a hard act to follow" said Helen, "but we also know how to run successful groups; we have had more than 100 senior decision-makers book in Manchester every month for the last 13 years, and with the support of the wonderful group of Members in Exeter I know this will be equally successful."
'Network on the Move' - The Return Journey with Virgin Trains
On Thursday 27th August 2015 members of The Business Network London Central group had the opportunity to travel to Manchester, in a private first class carriage with Virgin Trains, to meet members of the long established Business Network Manchester.
The event marked the 'return journey' of one made in 2013 when a Manchester group travelled to the newly established London network. Helen Bennett, Owner and Director of The Business Network said, "the first trip was such a success, and now the London group has grown to over 100 members, it seemed a great opportunity to run the return journey".
"The idea of 'Networking on the Move' has always appealed to me", said Helen, "and we are in a unique position where we can broker introductions between the two business communities".
As well as the private first class carriage on Virgin Trains, executive transfers were provided in Manchester by Professional Chauffeur Services (PCS), who took the London group on to the Networking Event at The Lowry Hotel.
The Business Network London Off To A Great Start
"Inspiring", "outstanding", "the gold standard of Networking", "a real eye-opener" and "a master class of organisation"
These are just some of the kind comments we received following our recent launch event at the DoubleTree by Hilton West End, and the group looks set to be off to a great start with Founder memberships looking likely to hit the 40 mark before the second lunch.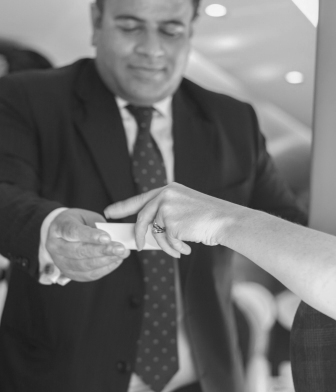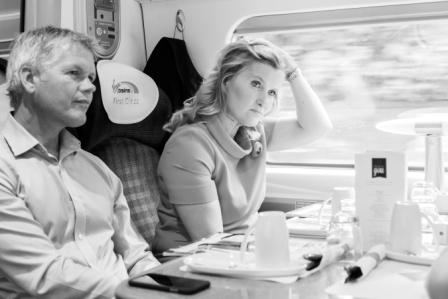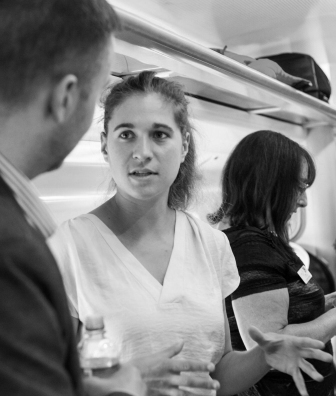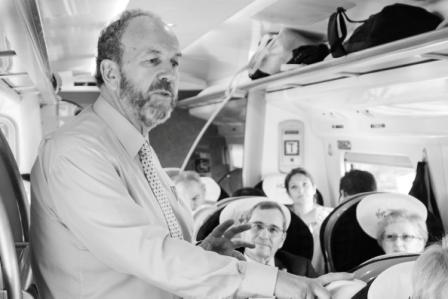 Photographs by Shoot Me Studios
Come and join us at
OUR NEXT EVENT
Thursday 7th June
Exeter Racecourse 12 Noon - 2.00 pm
What members and guests say
"We have been working with Ian and Ed from Winning Tenders fellow Members of The Business Network in Exeter and, to coin a phrase, they do exactly what is written on the tin.Weâve just won a tender to design and supply the workspaces, meeting zones and office furniture for a major City Council.Ian and Ed helped us structure the bid to promote what we do best and emphasise our unique design and supply service to fulfil the criteria of the bid. They were able to identify the key points that the Council wanted to be covered and asked us to supply the information, which they put together to form the tender.The process helped us form a clearer view of our service and how to promote it and weâve used the words and images we created on our website and subsequent marketing materials.Their management of the process enabled us to concentrate on what we do best. It was pain free and straightforward and the result was fantastic vindication of our decision to use them. This is what The Business Network is all about."
Jonathan Forster
Multi Story Thinking
"Joining The Business Network was one of the best moves I ever made. When Winning Tenders moved to Exeter in 2012, local business people recommended that going to The Business Network events would be a great way to get to know potential customers and suppliers.I duly went along to my first event soon afterwards - a complimentary seminar followed by a great networking session and then a very nice lunch - and found this format to be tremendously appealing so I joined up and have been a member ever since.Through The Business Network, I have found a number of trusted suppliers and some very good customers. Not only that but the complimentary morning seminars are a valuable source of information on business trends and ideas; we have also been able to present our own seminars.The Business Network just gets better and better; the organisers Helen and Russell certainly know how to put on good events and choose the right sort of venues. Importantly, Helen Bennett is extremely proactive in introducing members to those who may be able to help them. There's nothing better than a personal introduction and I'm grateful to Helen for putting me in touch with several members who have now become valuable customers of Winning Tenders; she also goes to the trouble of announcing successful contract wins that we have achieved for members where they are happy for her to do so.The Business Network meetings in Exeter are very well attended and always very enjoyable so, not content with those I have now also joined The Business Network London: as you might expect, they are well-attended too, and another source of really useful contacts and now customers.The Business Network is the one to join; it's events are worthwhile and a pleasure to attend. Informative seminars, great networking, nice lunches and good table companions - what's not to like?!'"
Ian Smith
Winning Tenders Ltd