Event Dates
A list of all our forthcoming events. Please click on the event for further information.
July: Thursday 6th, Exeter Golf and Country Club 12noon - 2.00 pm

Time - 10.00 am Registration and Refreshments for a 10.30 am Start

Presenter - Andrew Smith - Managing Director - Corpdata Ltd

Topic - GDPR - You Need To Prepare Yourself Now

The GDPR regulations, which are the replacement for the aged Data Protection Act is already law, and it takes full effect in May 2018. It brings important protection through more robust data protection and privacy laws that are more suitable for the modern world and that finally allow private individuals to be in control of their own data, and how it is used.If you are in business, however, there is an additional reality - fines of up to 20 Million Euros for getting it wrong - so you need to start preparing your business now!Andrew's presentation offers an introduction to the new GDPR legislation. It will also cover: - The context and need for GDPR - What is changing from Data Protection Act to GDPR - The Scope of GDPR - The Principles - Rights of a Data Subject - First steps in Preparing yourself - Marketing & GDPR.Andy is Managing Director of Corpdata Ltd, a 25 year old company based in Teignmouth with a reputation for providing high quality B2B marketing data, database cleaning and data related services.He has run Corpdata for nearly all of those 25 years, but has also run 2 data companies in France, and 1 in the USA. Prior to becoming involved in data he was a technical IT person.He has been a member of the Institute of Directors for over 10 years and holds a Diploma in Company Direction.Married with 3 children, Andy tinkers with classic cars and has not yet grown out of enjoying computer games.Please use the link below to book for both the seminar and your lunch.

August: Thursday 10th, Exeter Racecourse 12 Noon - 2.00 pm

Time - 10.00 am Registration and Refreshments for a 10.30 am Start

Presenter - Nick Day - Director - Nicholas Day Associates

Topic - Managing Change: Where Do You Start?

From time-to-time we realise that something significant needs to shift in our organisation. There will be a trigger or signal that indicates this, and these can be either positive or negative: profit declines; staff retention falls; or we see a market opportunity to grow; or there is some change in the external environment that affects our business.But knowing the trigger for change is a bit like going to the doctor and stating your symptoms: you need a diagnosis to get to the root cause of the problem. So once you're clear about the trigger for changing your business model, where do you start the change process?All the research suggests that where you land up will depend on where you start. This seminar will provide you with a framework that helps develop your strategic analysis to find the right place to start in the cycle of change.Nick's presentation will cover: - His own business change story: the personal experience - Introduction to the cycle of business change - Clarity about the key points on the journey of change - Identifying what needs to change.... - But also the Threads of Continuity - People behaviour as the bedrock of the journey - Having a Change PlanNick Day has run his own niche consultancy, training, development and coaching business for over 26 years, primarily with public sector clients but increasingly in recent years with public-private partnerships.Trained as a probation officer Nick has focused his work on how individual behaviour is a key component in change, and his experience suggests that active collaboration is the basis for positive outcomes.

September: Wednesday 13th, Sandy Park 12 noon - 2.00 pm

Time -

Presenter -

Topic -

October: Thursday 5th, Exeter Golf and Country Club 12noon - 2.00 pm

Time -

Presenter -

Topic -

November: Thursday 2nd, Sandy Park 12 noon - 2.00 pm

Time -

Presenter -

Topic -

December: Wednesday 6th, Sandy Park 12 Noon - 2.00 pm

Time -

Presenter -

Topic -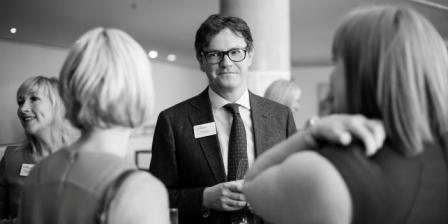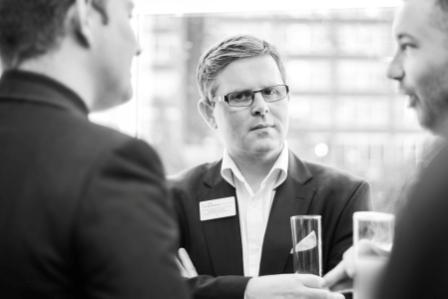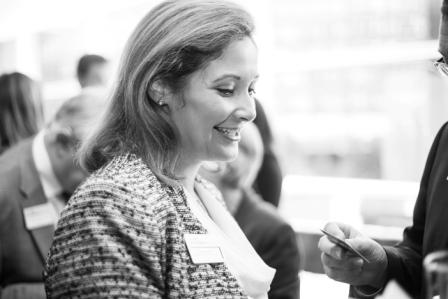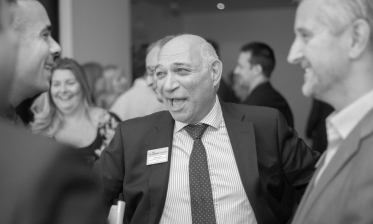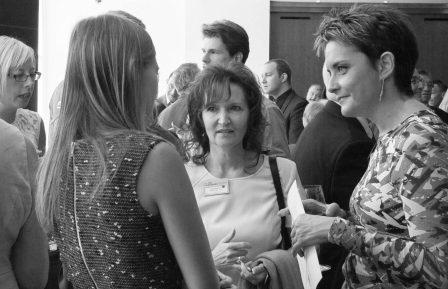 Photographs by Shoot Me Studios
Come and join us at
OUR NEXT EVENT
Thursday 6th July
Exeter Golf and Country Club 12noon - 2.00 pm
What members and guests say
"I use business networking extensively to build new business and so I come across all types of Networking Companies. To say that Helen Bennett's Business Network stands head and shoulders above the rest is only telling it how it is. The format is excellent and relaxing which get the best out of everyone and the added bonus is Helen's personality and attention to detail. I can heartily recommend Business Network."
Moray Newberry
Monitor Marketing Ltd
"The Business Network is the perfect forum for forging new long term professional relationships leading to increased sales and mutually beneficial business. It is great to be part of such an active team of members all assisting one another in such a proactive and effective way ably led by a fabulous leadership focused on developing new business generation which would otherwise not happen."
Simon Martin
Power Solutions UK Ltd